All Things Flute
Visit Flute World online or in person for Flutes, Headjoints, Piccolos, Flute Music, Recordings and Accessories.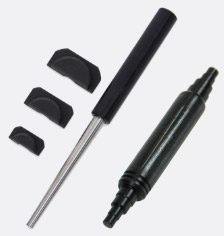 Product Instructions
Quality pads, parts, tools, accessories and supplies for wind instrument technicians, music stores, and musicians.
Designed and built in the USA.
About the J.L. Smith Company
It All Began With Repair…
J.L. Smith first opened its doors in 1991. At that point the company was a one person band instrument repair shop serving mostly local musicians. It was a humble beginning. The first location didn't even have a rest room; it was "quaint" as they say. Jeff had been performing expert instrument repair since 1977 and had established a reputation as a leading authority in the field. As musicians discovered the exceptional quality and detail of his work the business began to grow, necessitating the addition of employees… and plumbing. From there it was a natural progression to leverage Jeff's knowledge and experience by developing a modest selection of quality supplies that we offered to the trade under the Performance Music Products banner.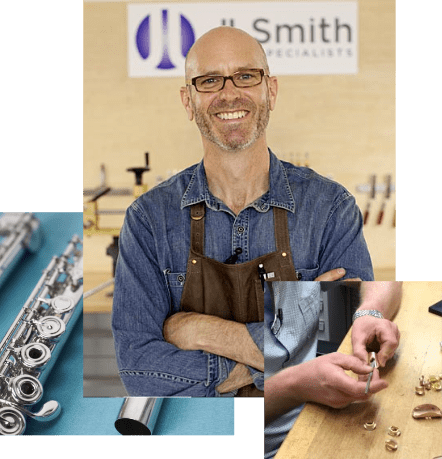 Quick Tip Video
In this video, we take you through the process of fitting a new saxophone key roller in order to remove mechanical noise that may occur from a loose roller.
Flutes, Wind Instruments, Repairs, Parts & Supplies
J.L. Smith is your source for a variety of brass and woodwind instrument products and services.
Expert wind instrument service and repair is the foundation of our business. Our experience and expertise on the bench has built our international reputation for serving musicians and technicians from novice to artist. Our shop serves as a breeding ground and real-world testing lab for innovative pads, parts, tools, and supplies for building and servicing of all wind instruments such as: flutes, clarinets, saxophones, oboes, trumpets, trombones, French horns, and tubas.
For the musician, we offer instruments and accessories with an emphasis on new and used flutes, piccolos, and headjoints as well as repair kits, tools and supplies for the care and minor repair of one's instrument.
From our technician's supply department we provide tools, parts, pads, and supplies for the building and repair of band instruments. We make the world-renown Valentino pads, repair kits, and supplies. We manufacture J.L. Smith tools for the service and restoration of brass and woodwinds.
Whether you need to repad your clarinet, purchase a flute, or take dents out of a trumpet, we have the products and the expertise to guide you through the process.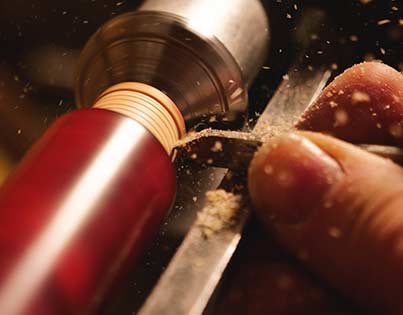 Signup for the Newsletter